For downloadable brochure to the self-guided tour, click Here and Here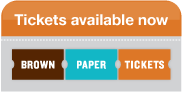 MEMBERSHIP 2016
Become a member today! Farms of Amador is a countywide marketing and education program to assist local producers market their products. Its objectives are to create consumer appreciation of the local agricultural products and promote agri-tourism, stimulating community appeal, profitability and increased production. Additionally, Farms of Amador is committed to sustain and support open space and the rural quality of Amador County.
Farms of Amador focuses on:
Developing an expanded demand for locally grown and processed foods.

Enabling producers to more effectively reach customers.

Encouraging enhanced agriculture production, profitability and opportunity.

Educating producers in production, distribution, and marketing.

Creating and enhancing a more sustainable community.

Identifying and developing new markets with grocers, restaurants, shops and other stores.

Expanding and developing direct marketing opportunities.

Creating educational packets for the media, consumers, schools and the general public.

Helping with youth oriented agricultural education programs, fairs and activities.
To view the latest FOA Newsletter, click March 2016
DONATIONS:
If you would like to support the important educational and community building work that Farms of Amador is carrying out in the Sierra Foothills, please donate to Farms of Amador by clicking the PayPal button below.  Any amount is greatly appreciated.